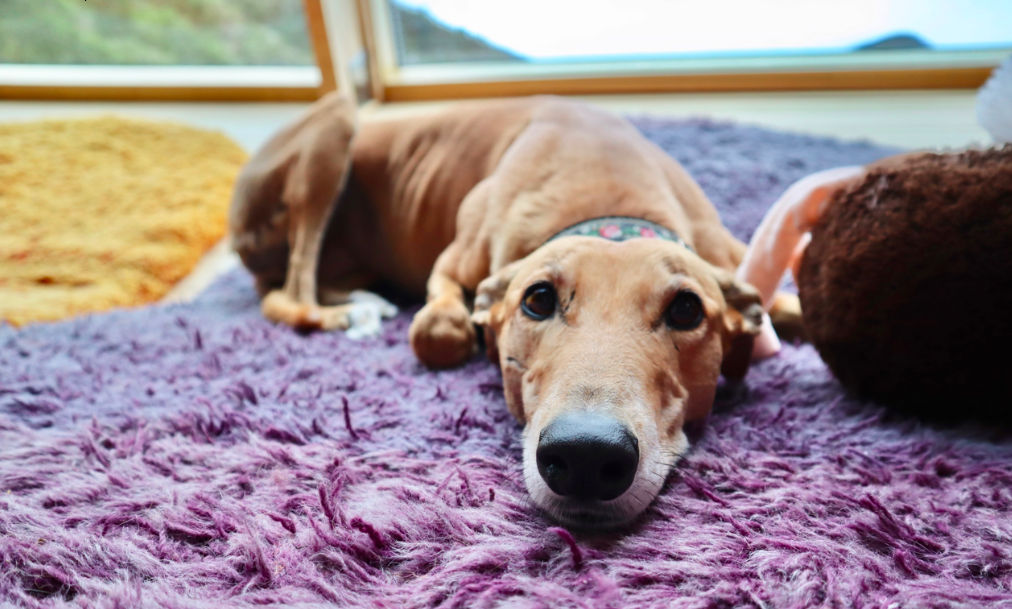 We, that is Maia and the volunteers at Hounds4Life!, are fostering and helping re-homing ex-racing retired Greyhounds at the Te Paranui Permaculture Homestead and Animal Sanctuary in New Zealand. We also wanted to share our passion for retired Greyhounds as companions and raise awareness about Greyhounds as well as educate and entertain everyone interested in adopting a Greyhounds. Therefore we created the youtube channel and produce regularly podcast shows which also gives us an excuse to sit down and chat about our favorite topic: Greyhounds!
We think it's super important (and interesting) to show all aspects of living with Greyhounds. In each episode we talk about unique Greyhound traits, introduce Greyhound fosters that are ready for adoption, interview hound related experts and organisations, make how-to's and so much more.
If you're curious and would like to know more then check out our podcast page to watch our episodes and head over to our youtube channel and subscribe to never miss an episode!
​
​